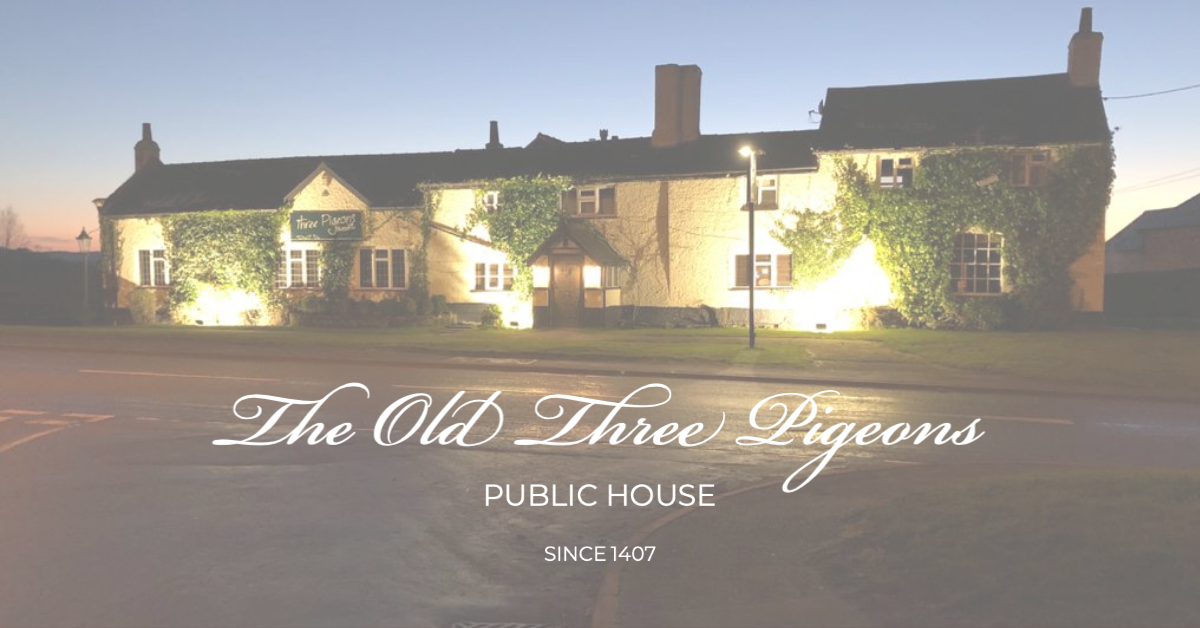 Welcome!
The Old Three Pigeons, a quintessentially English pub, nestled deep in rural Shropshire in the quaint village of Nesscliffe, 8 miles from Shrewsbury.
This well-established, family run Pub has been serving locally sourced produce to deliver first class cuisine, for over the last forty-five years. There is even the resident ghost (so some say) of Humphrey Kynaston; Shropshire's answer to Robin Hood, where you will still find his chair carved into the inglenook fireplace. Why not go for a walk up Nesscliffe Hill opposite us and come join us before/after for some thirst-quenching refreshments and delicious food, we are also dog friendly.
Accommodation ~Above the pub is a wonderful, self-catered suite which can accommodate up to four persons, please contact us via email or landline, or visit our page on booking.com
Our customers would recommend...
"Lovely meal last night! beautiful food, plenty of it and nice and hot. restaurant itself is stunning with lovely decor and furniture. Service good, and excellent manager. lovely place to eat and not over priced"

Excellent all round, beautifully decorated, the staff went above and beyond, would highly recommend